Finding accredited hospitals, clinics, and doctors
You can search for accredited hospitals, clinics, and doctors using the Benefits Made Better (www.benefitsmadebetter.com) Platform. Just follow these steps:

1. Log in to your BMB account, then click Healthcare Benefits.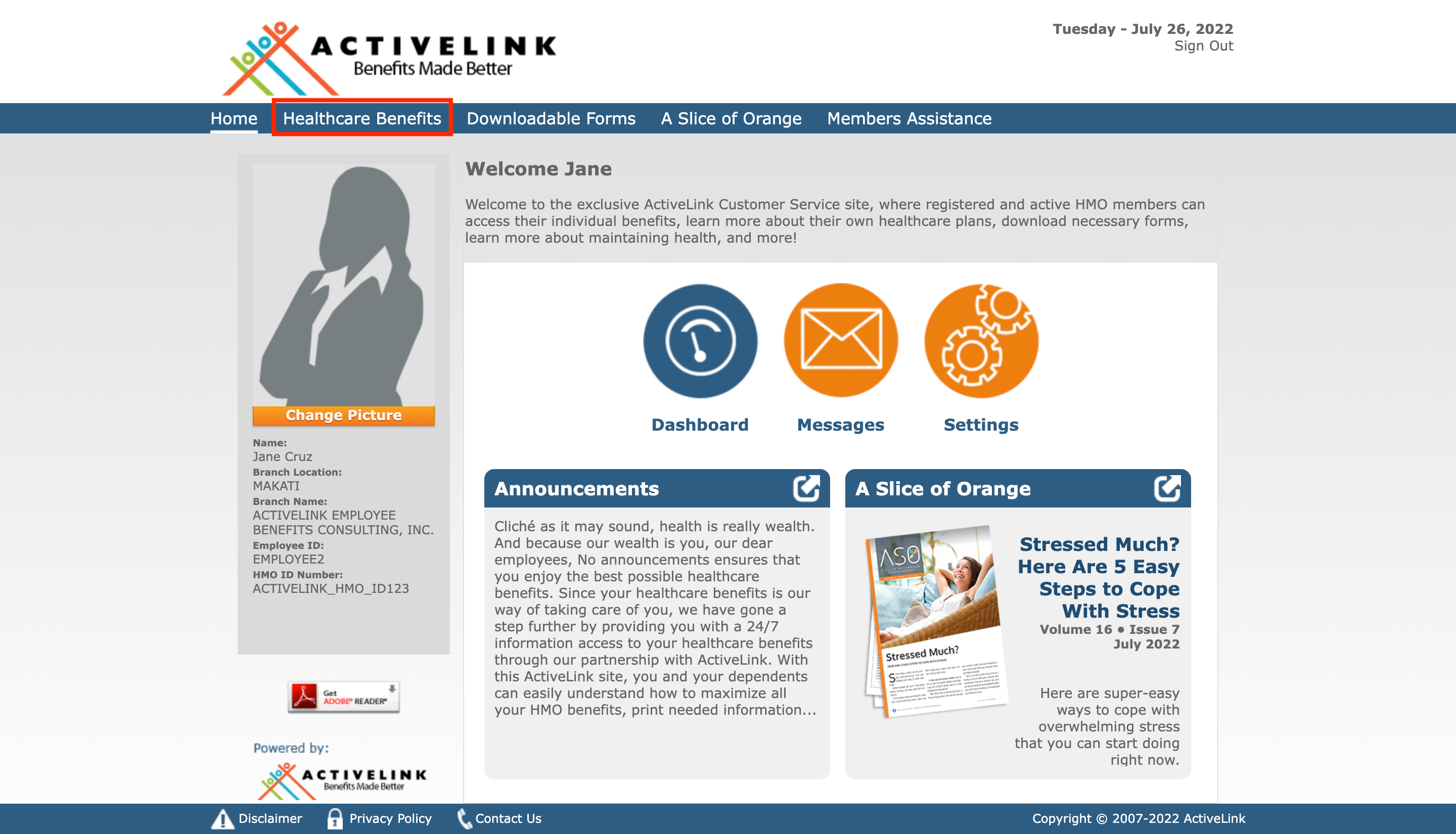 You can select the following options in the sidebar to view the list of accredited doctors and facilities:
Accredited Hospitals and Clinics
Accredited Doctors
Accredited Dental Providers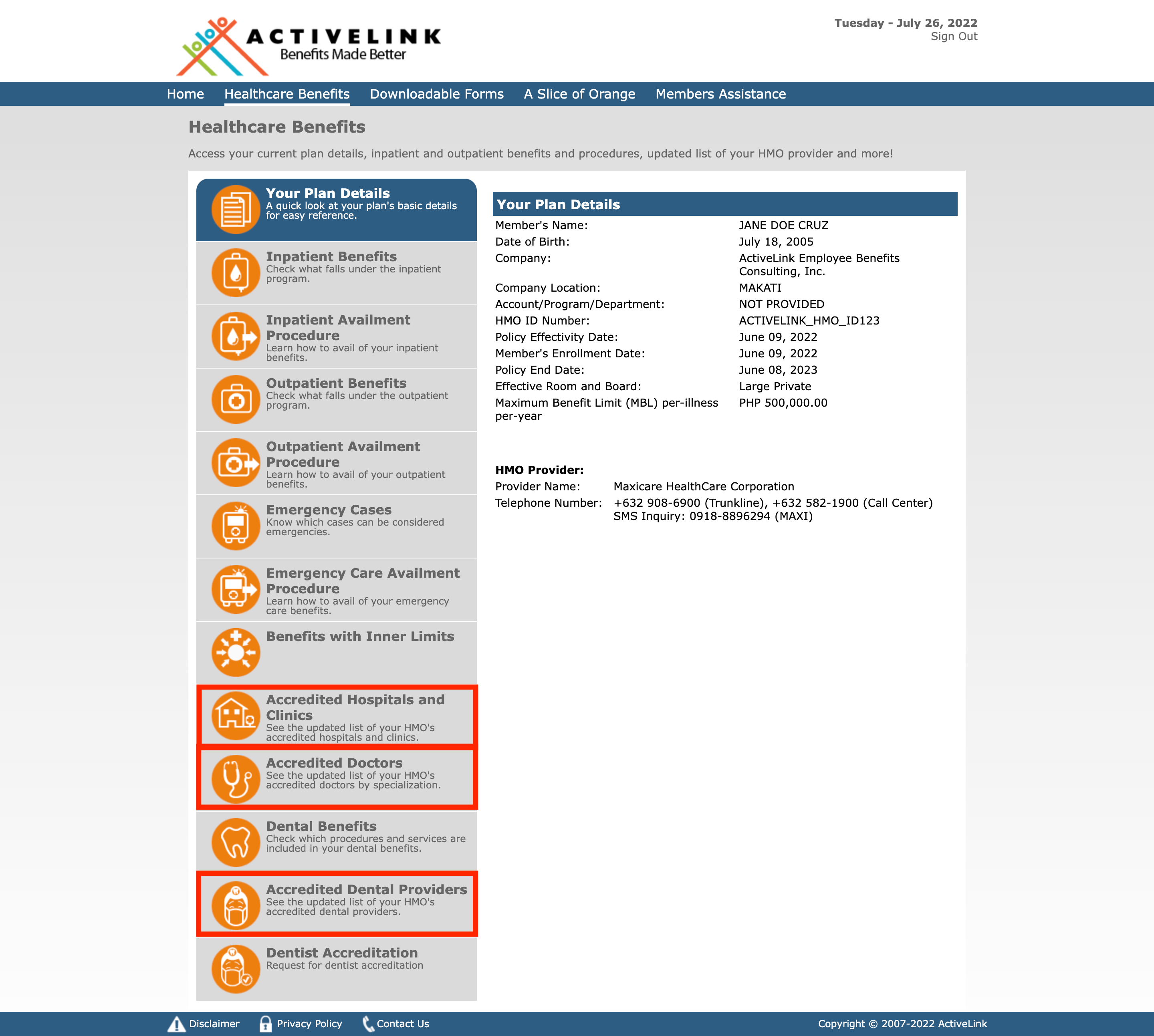 You can also search by city to find all accredited facilities within a certain area. If you're looking for a specific facility, you may also search using the hospital or clinic name.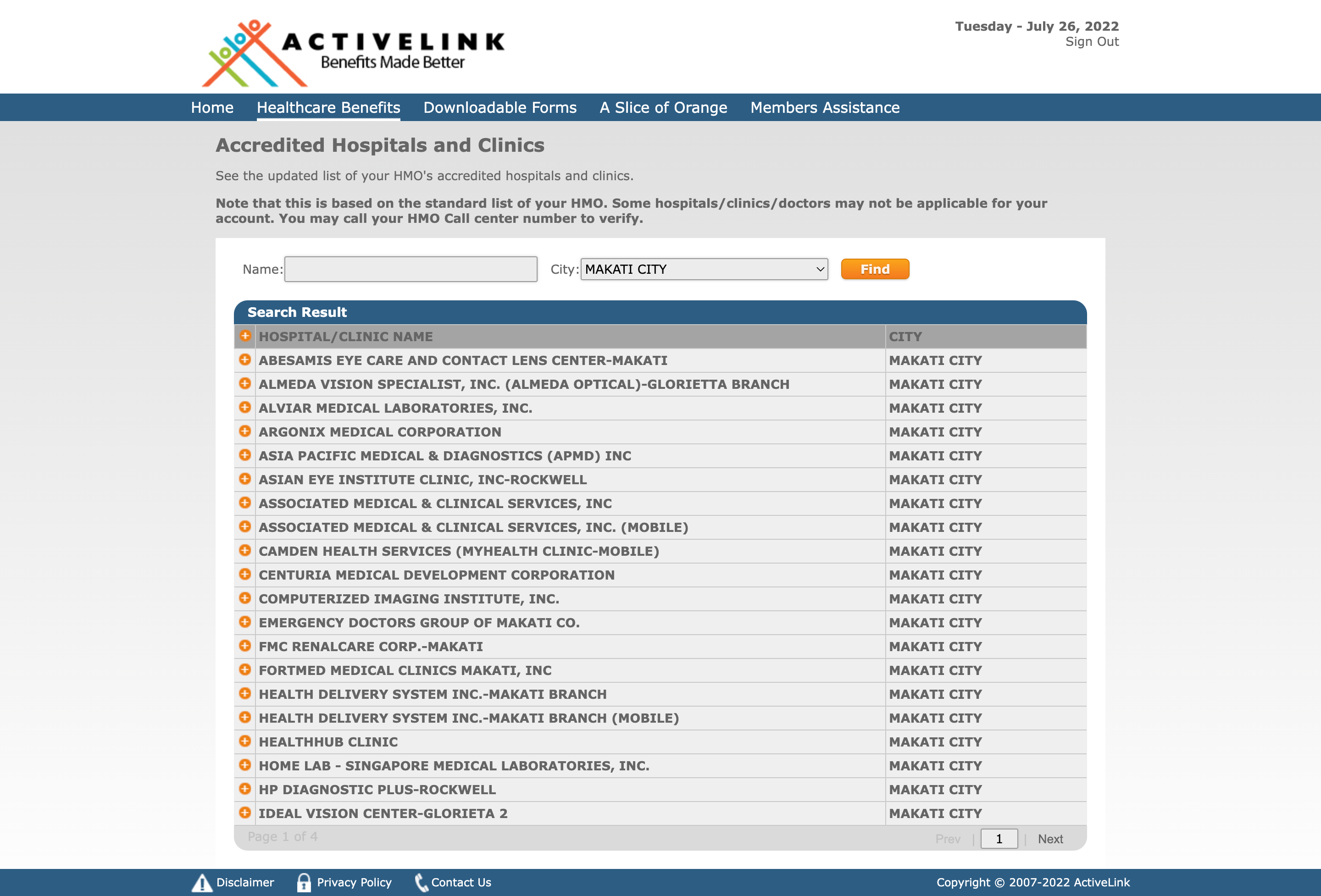 Through your HMO provider's hotline
You may also call your HMO provider directly to receive advice on nearby facilities that can accommodate your needs. To find your HMO provider's contact details, log into your BMB account and go to the Healthcare Benefits tab.