Registering for a Benefits Made Better account
To access the ActiveLink site, you must sign in with their registered email address and password. Your email address serves as your username.

The ActiveLink Benefits Made Better site works best with Microsoft Edge, Google Chrome, Mozilla Firefox, and Apple Safari. You can still log in outside the office.

New users must register for an account. You'll need to provide the following:


Employee ID
Valid E-mail Address
Password
Full Name
Birth Date
Mobile Number

Follow these steps to complete your account registration:


Step 1: Visit www.benefitsmadebetter.com. Click "First-time users must register here."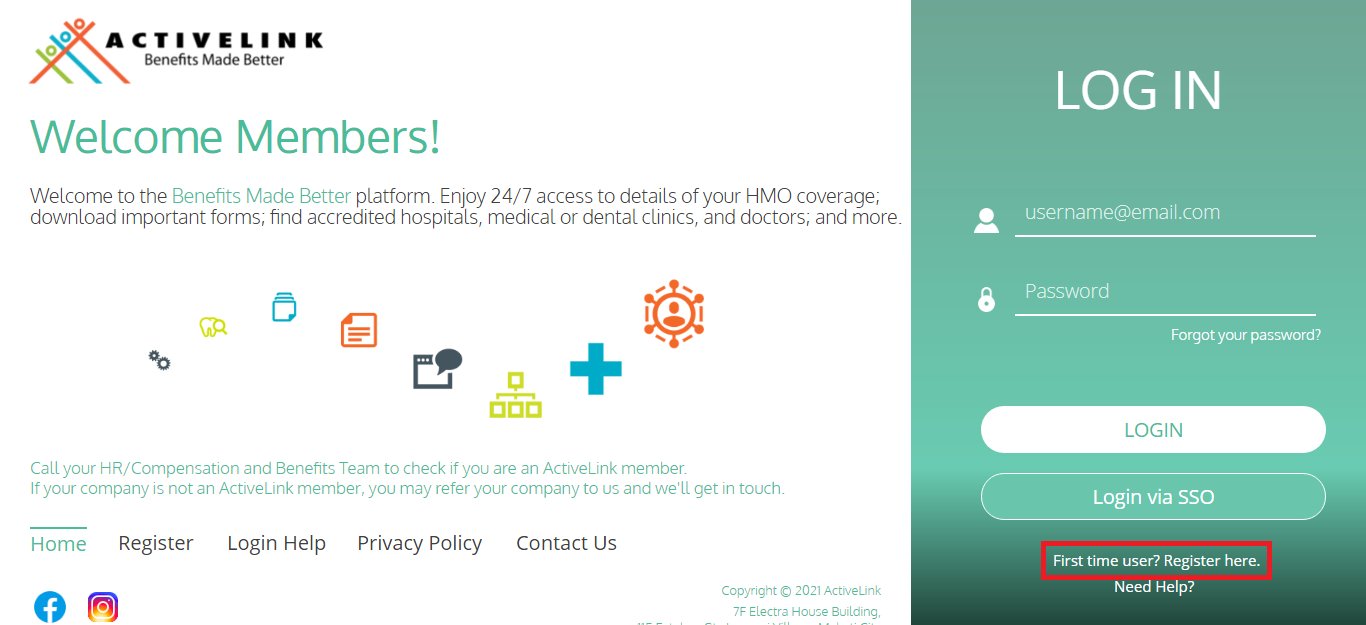 Step 2: Fill out the registration form.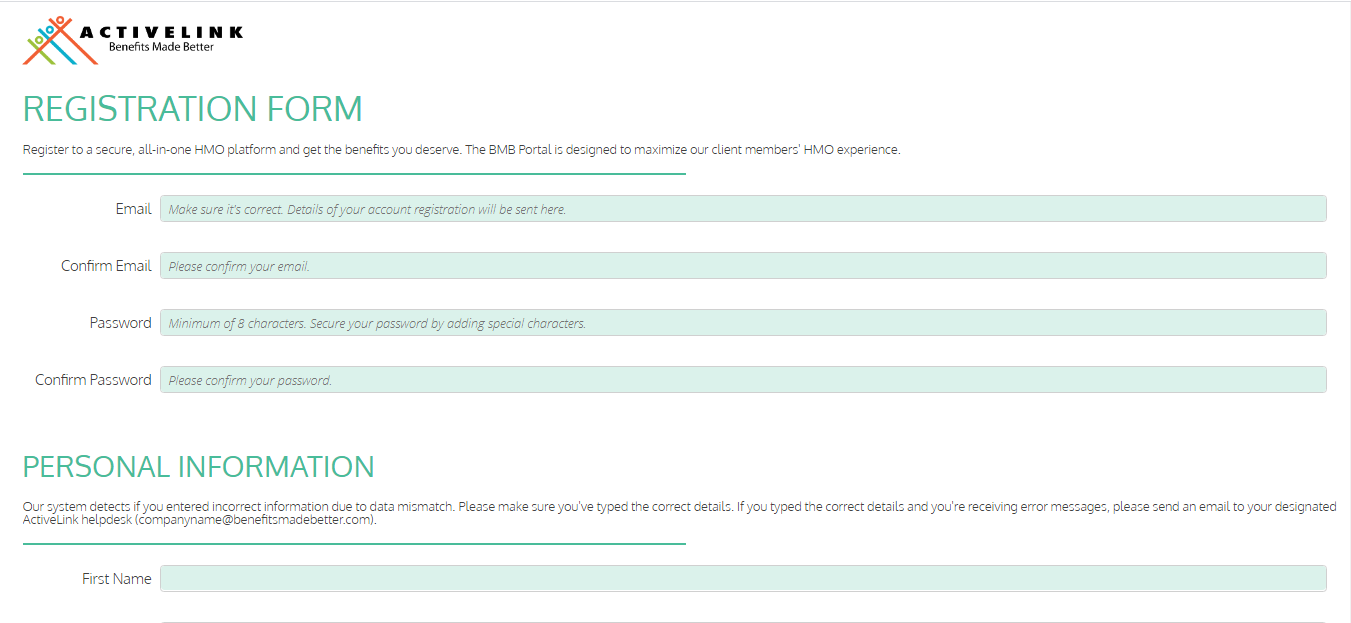 Step 3: Read and accept the User Agreement form.

This grants ActiveLink permission to access your personal details for support and reporting purposes.

Step 4. Congratulations! You are now registered. You may log in at www.benefitsmadebetter.com using your email and password.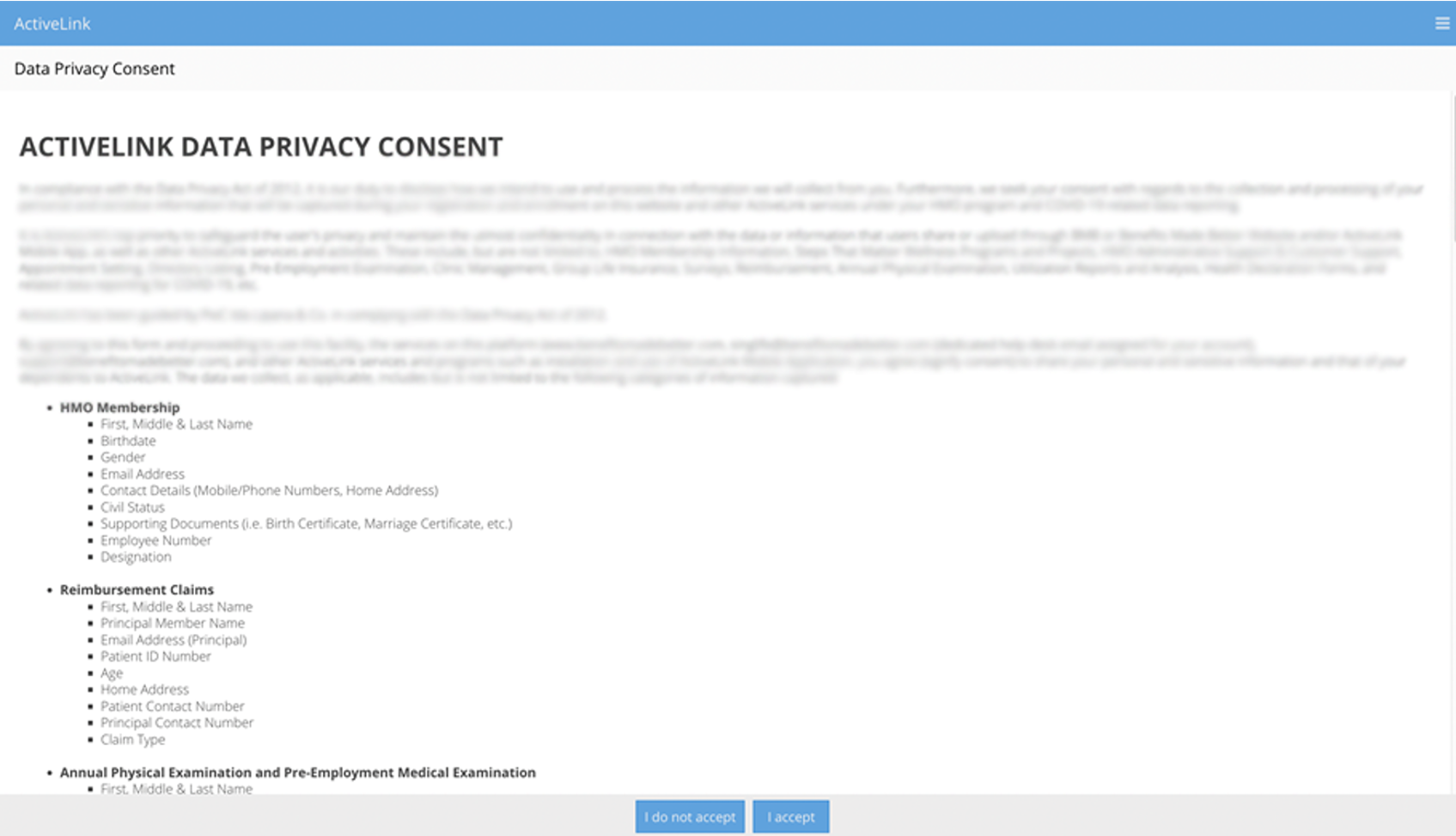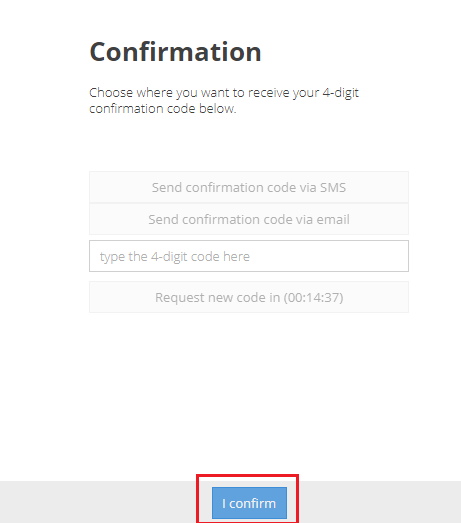 When you first log in, you will be taken to the Data Privacy Consent Forms page. Please read and click "I agree." (Clicking "Do Not Agree" will take you back to the ActiveLink log in page.) You will receive a confirmation code on your registered mobile number or email. Enter this confirmation code to proceed.


NOTE: All employees must log in and review the Data Privacy Consent Forms. To confirm your acceptance of these new privacy policies, please complete the Two-Factor Authentication (2FA) process.