Checking your HMO coverage
Your BMB account gives you access to quick references on your HMO benefits. Log in to your Benefits Made Better (
www.benefitsmadebetter.com
) and click
Healthcare Benefits.


In the left sidebar, click
Your Plan Details
to view the summary of your HMO Plan.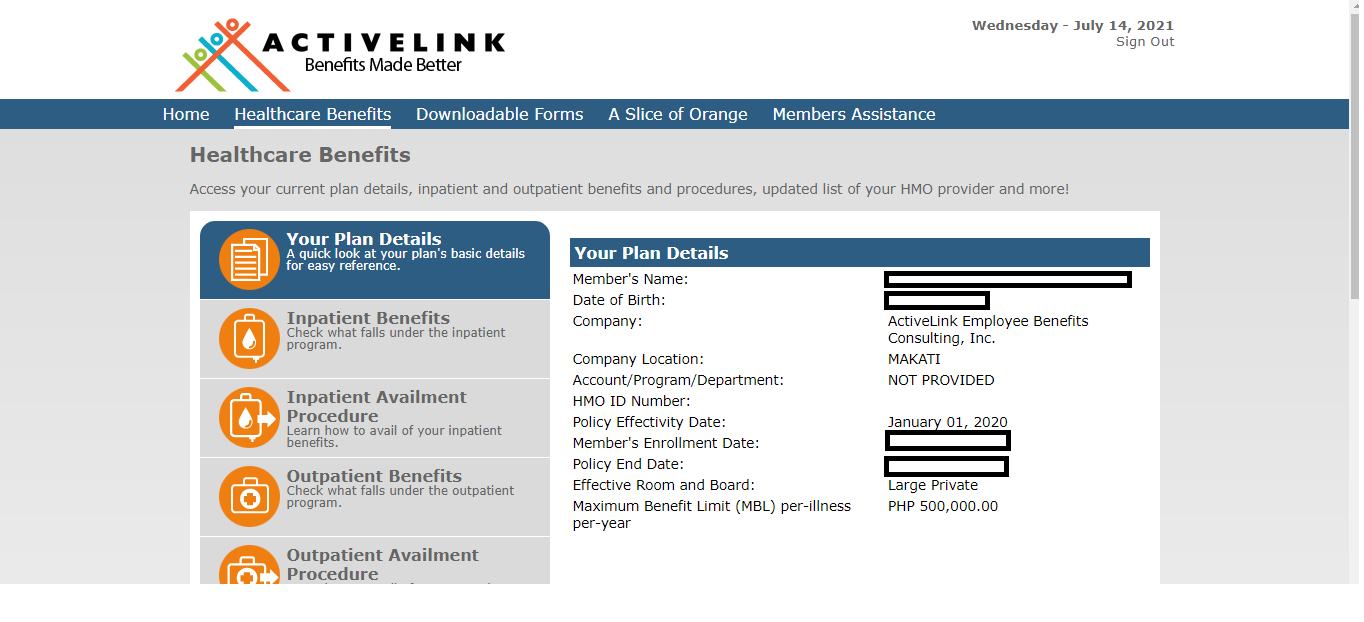 You can find the details for the following:
Outpatient Benefit;
Inpatient Benefits;
Emergency Cases, and more.
If you need more direct assistance, please feel free to email your company's dedicated help desk.