Completing Two-Factor Authentication (2FA)

ActiveLink uses Two-Factor Authentication (2FA) to verify your identity and secure your consent to share personal information for benefits management purposes.

The BMB platform requires Two-Factor Authentication for:
Account registration
Data Privacy Consent Form acceptance
Dependent Enrollment Confirmation Form acceptance
To complete Two-Factor Authentication, follow these steps:

Step 1: Confirm your account registration or Accept the Data Privacy Consent or Dependent Enrollment Confirmation Forms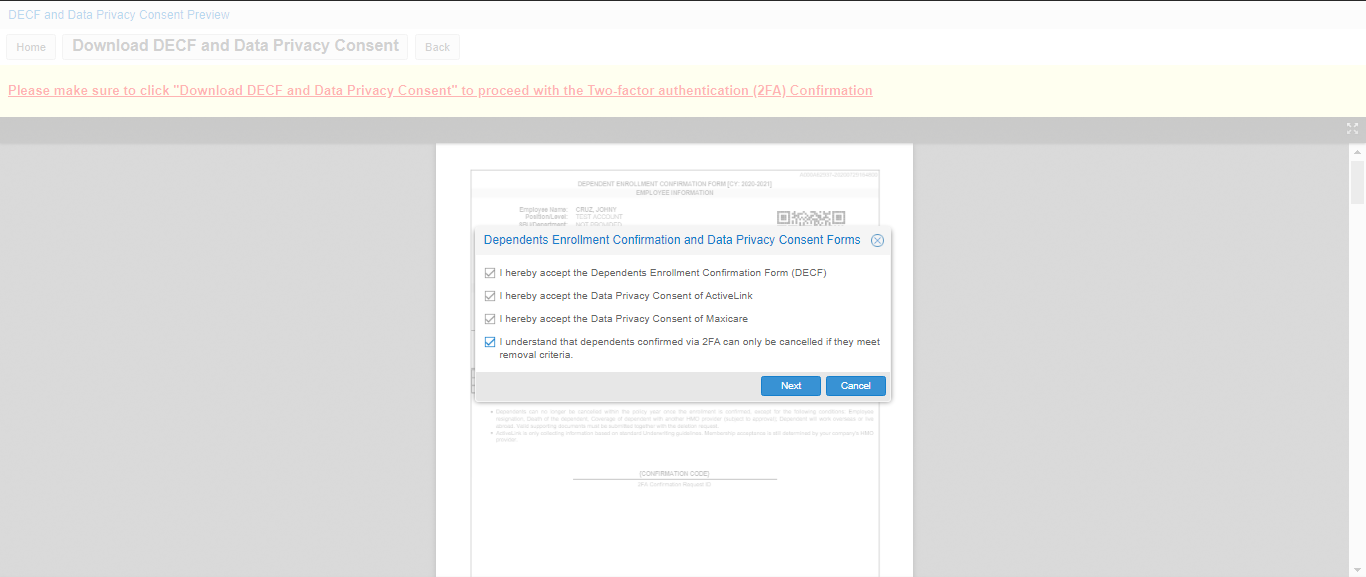 Step 2: Wait for the confirmation code that ActiveLink will send to your registered mobile number or email address.

Step 3: Type the code into the verification prompt in your browser.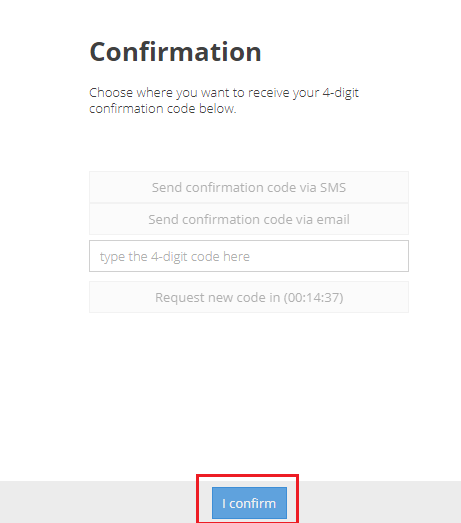 For 2FA confirmation via SMS, you have a maximum of 3 consecutive tries. Once you exceed 3 tries, the 2FA code will be sent to your registered email address.

Remember: Two-Factor Authentication serves as final confirmation for key processes on the BMB platform.